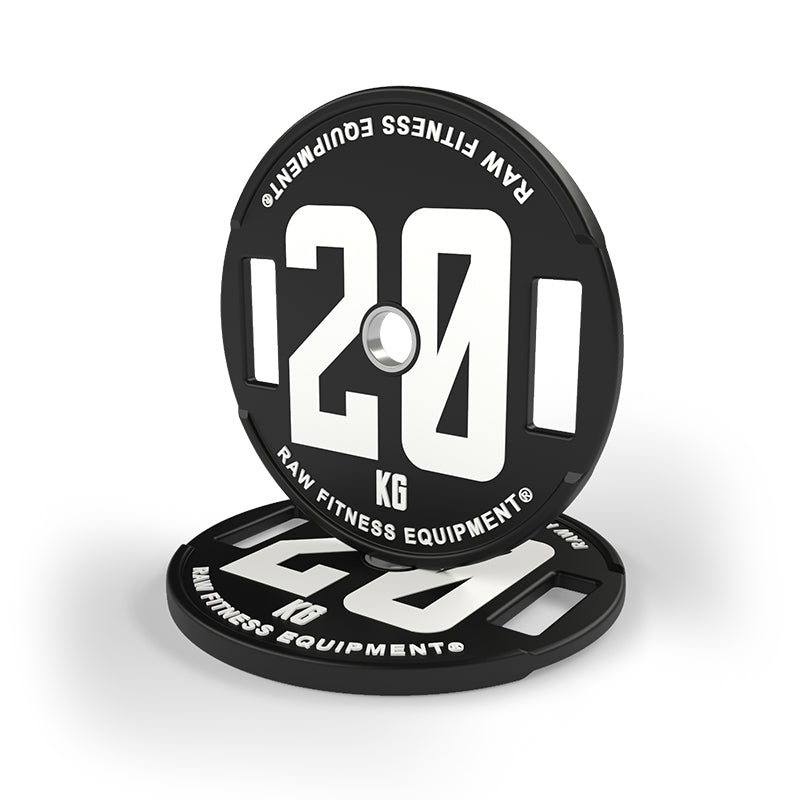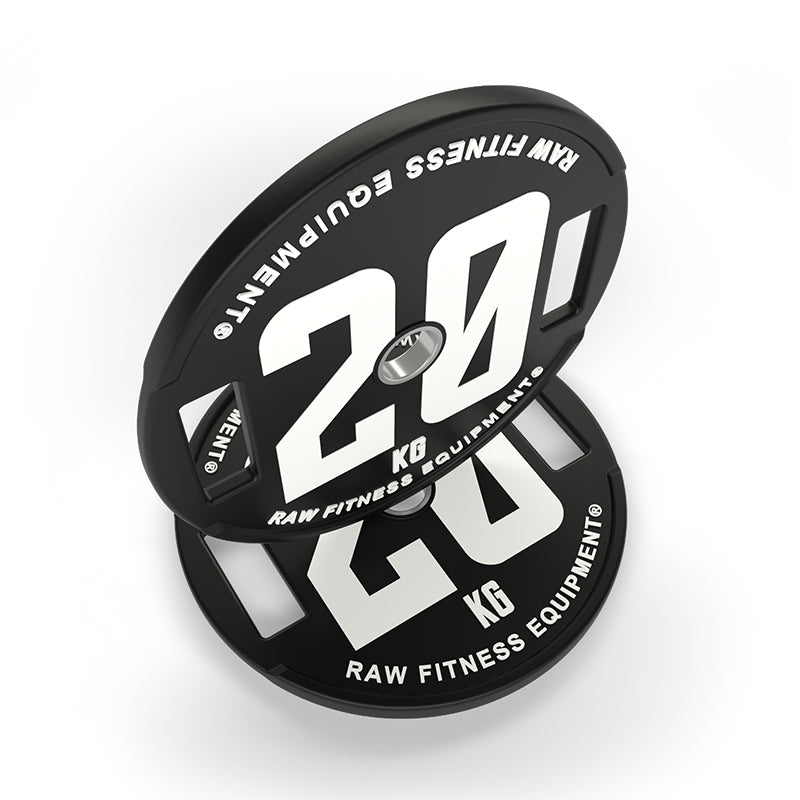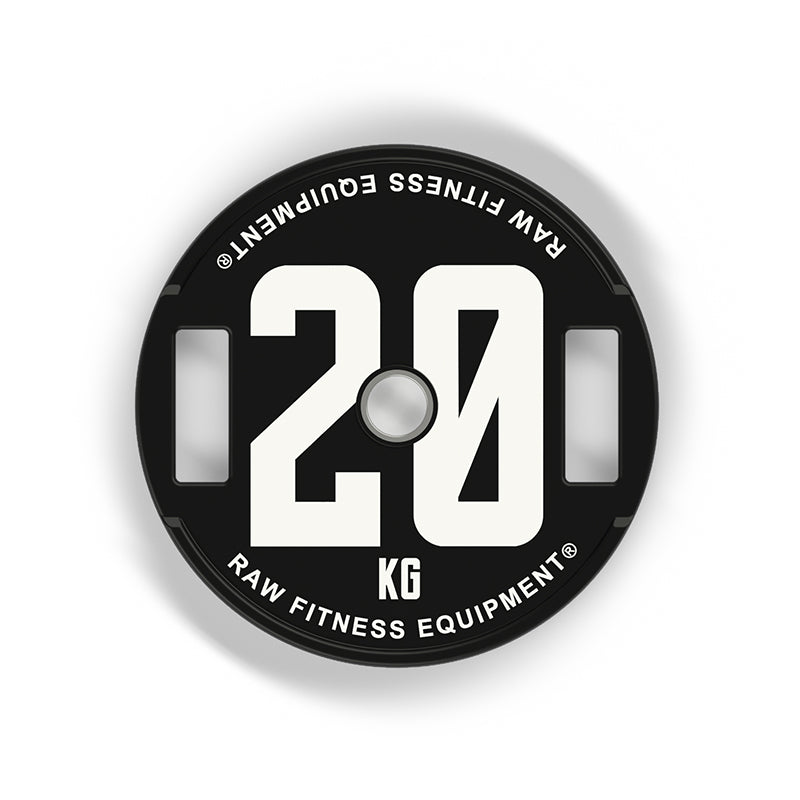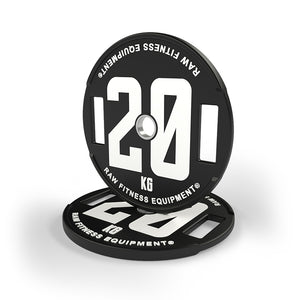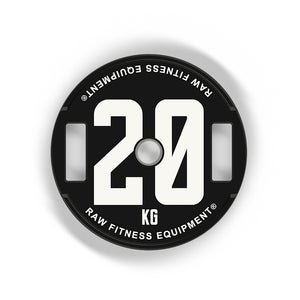 DESCRIPTION
CPU Weight Plate - 20KG Pair
RAW's weightlifting range are our CPU Weight Plates, guaranteeing industry-leading strength, wear resistance and durability. 


RAW prides itself on setting the standard, so we're pleased to bring you this modern high-quality polyurethane. CPU plates are fracture resistant, harder wearing than the typical rubber bumper plate, easier to clean and have a consistent dead bounce due to its high durometer rating.
Urethane compresses better than rubber but flexes less - they have the resilience of a bumper but, particularly for thinner plates, don't wobble or flex as much when dropped.
These plates are resilient in design, and remain aesthetically appealing over time, delivering you high quality, unmatched durability and outstanding performance.
Specifications
Available in: 2.5kg, 5, 10, 15 & 20KG
Cast Polyurethane (CPU) – The strongest and most resilient polyurethane!
Matte smooth outer surface
Sold in pairs
Commercial grade 
People who bought this product, also bought