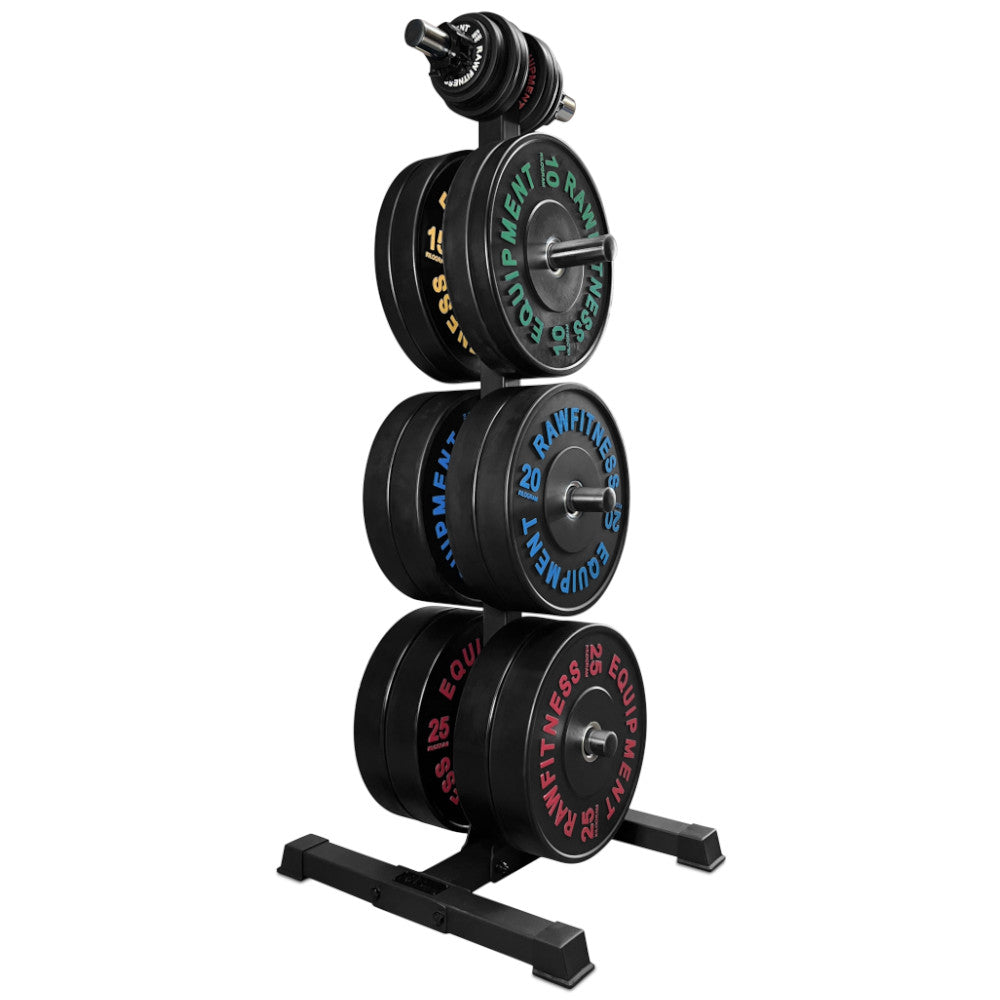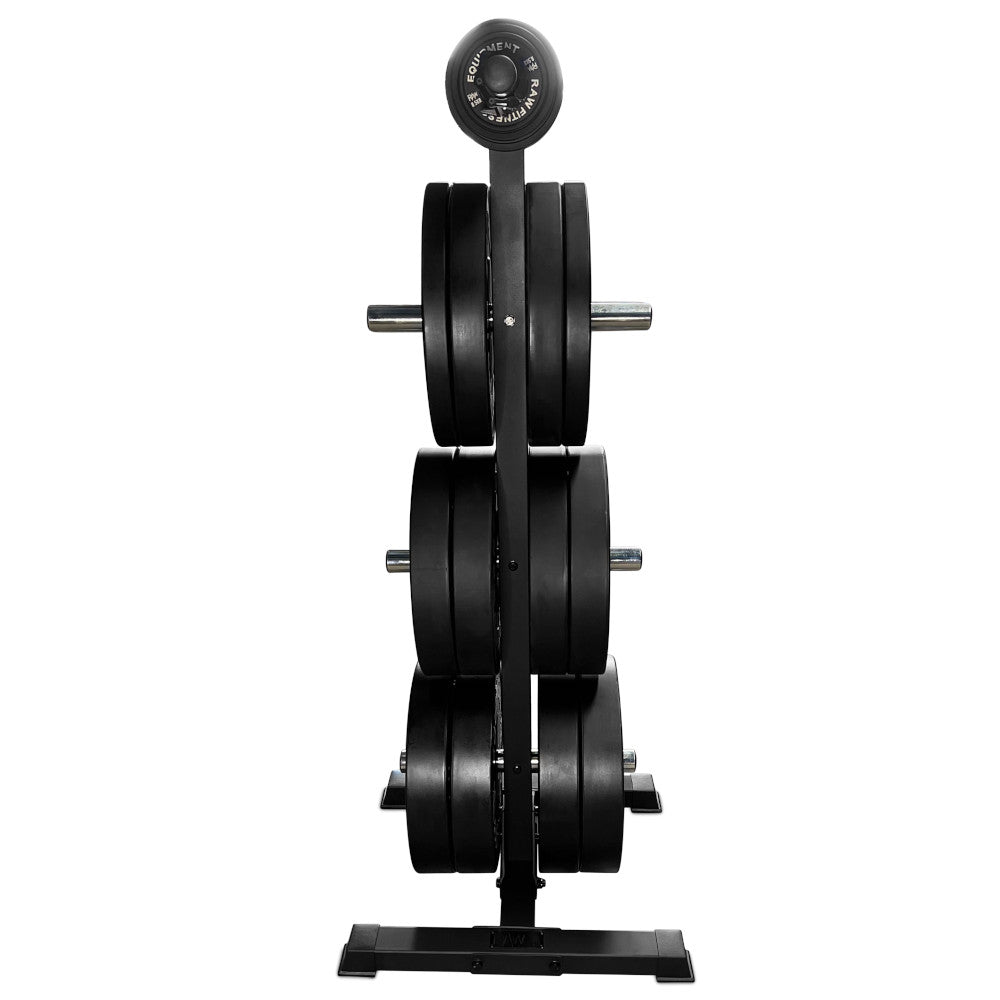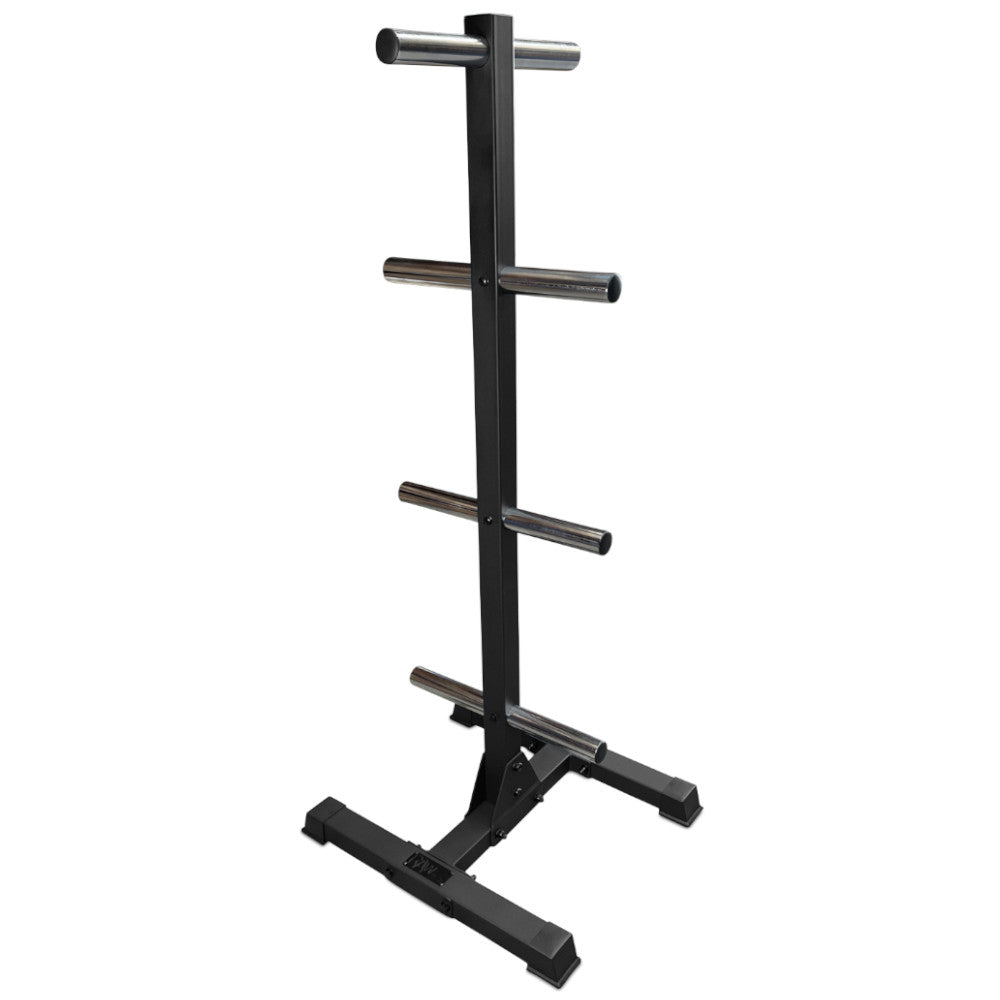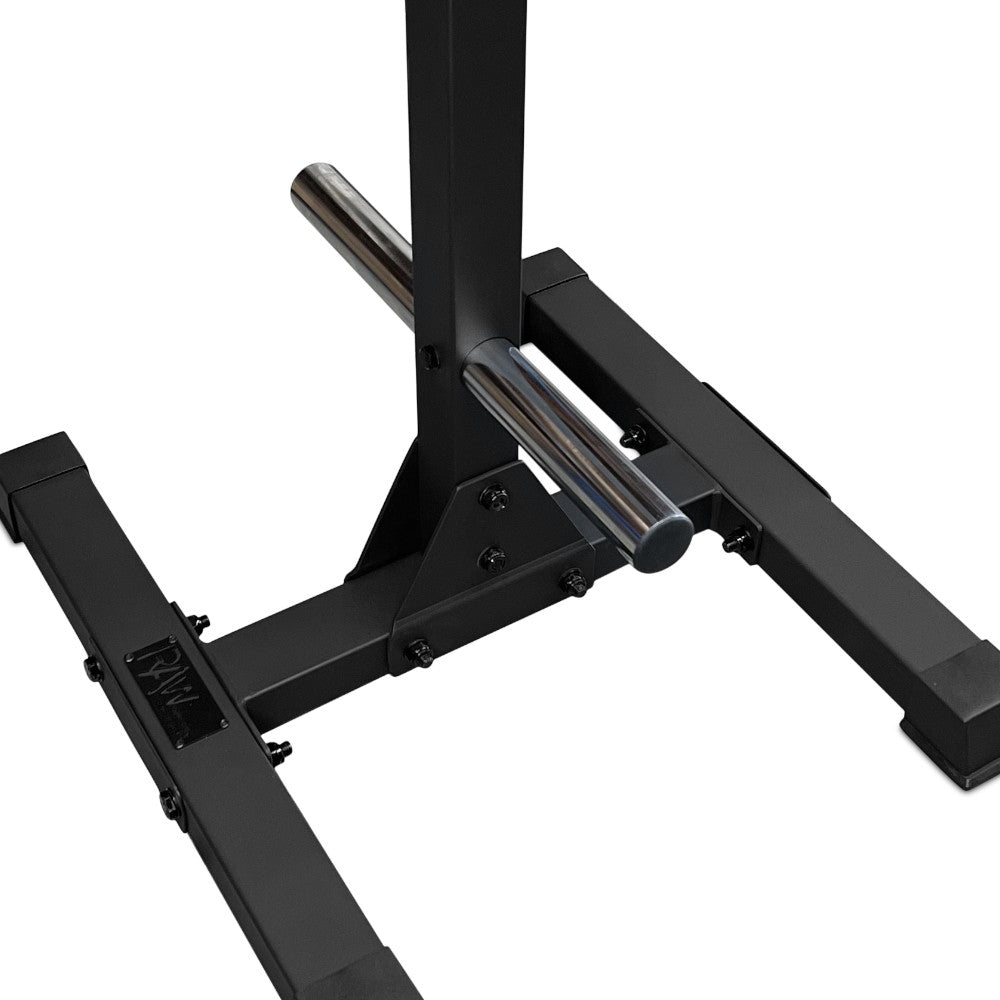 DESCRIPTION
RAW's Bumper Plate Storage Rack Tree is the perfect storage tool to for a busy gym floor!
Manufactured to meet the demands of any commercial gym and fitted with a triangular support plate for added reinforcement, RAW's Bumper Plate Tree offers a load tolerance of over 300KG's - That's a lot of bumpers in a compact space!
To create a visually striking aesthetic, scratch-resistant chrome plated sleeves offset the sleek, black structure, resulting in an ultra-premium appearance.
Most importantly, the RAW Bumper Plate Tree is a sure-fire way to add organisation and create additional training space on your gym floor.

Specifications
Fit's Olympic Size Plates
Foot Print: 62cm (L) x 69cm (W) x 165cm (H)
Arm Length: 22cm per Arm
Commercial Grade
People who bought this product, also bought