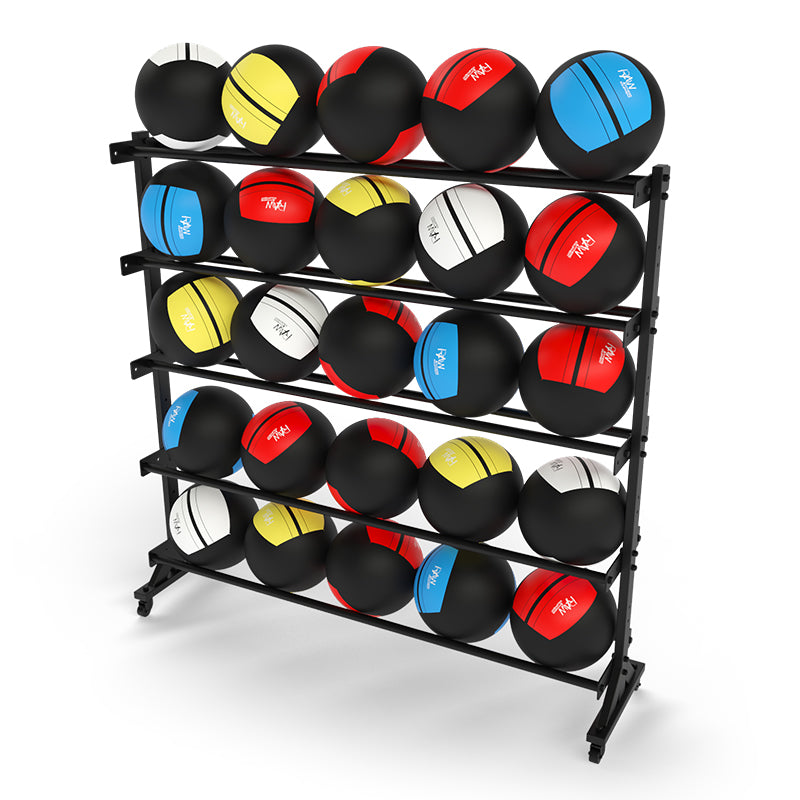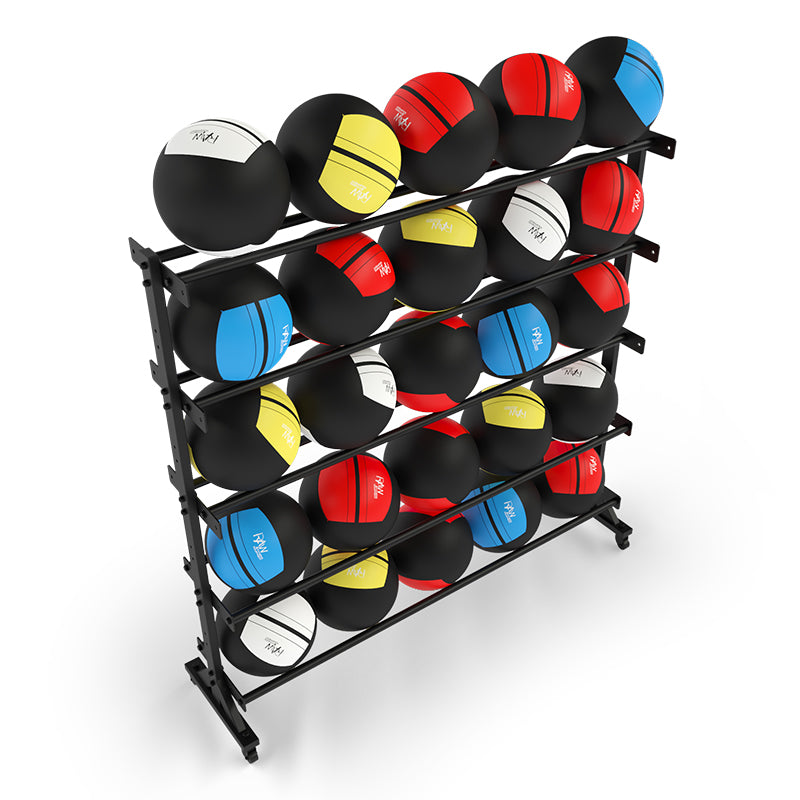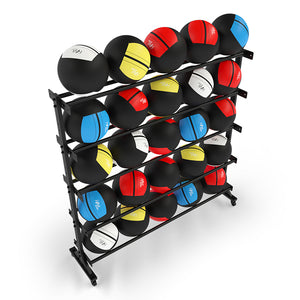 DESCRIPTION
The Multi Ball Storage Rack 5 Tier is the fully commercial, convenient space-saver that gyms have been crying-out for!
With HIIT conditioning at the forefront of most gym activities, you'll find someone training with a Wall/Slam/Medicine Ball at any given time of the day.
So, with that in mind, we've created a fully-adjustable storage rack for all your balls! eg: Wall ball, Med balls, Slam balls and more...
Easy to assemble, practical and most importantly, useful. Eliminate a messy floorspace and/or your training equipment being placed anywhere other than where it should be, by getting your gym a Multi-Ball Rack, today!
Specifications
5 x Dual adjustable pipe shelf
L180 x W180 x D45cm approx
Weight: 70kg
Max load: 25 wall balls
Powder coated
Commercial grade
People who bought this product, also bought