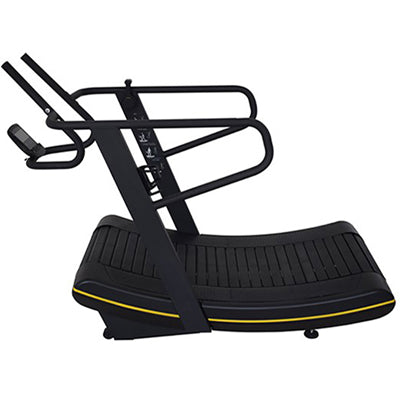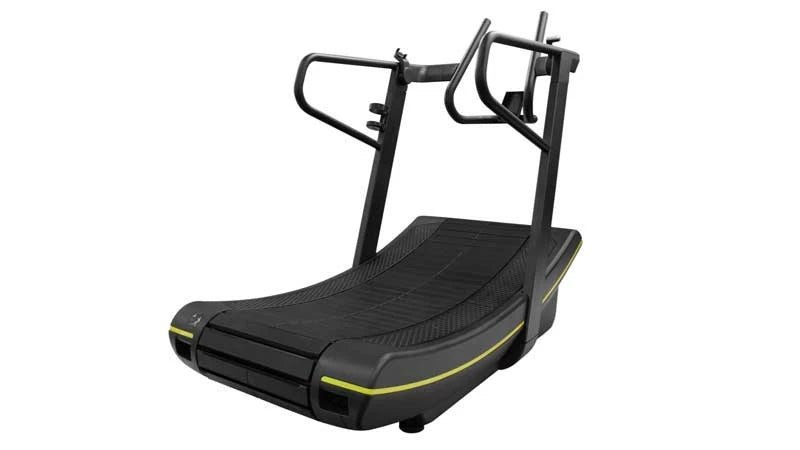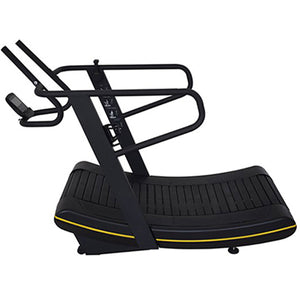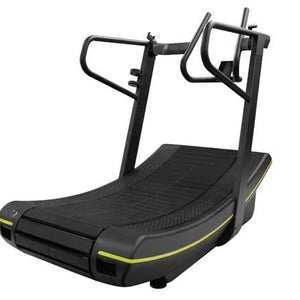 DESCRIPTION
Curved Runner Treadmill
Our Curved Runner Treadmill is designed for natural human movement. A modern day running machine powered solely by your legs. Electricity is not required with no top speed / max speed settings available as the concept of Curved Running is to mimic outdoor running. With a curved, slatted running surface, it allows users to excel at their own intensity using the balls of your feet, pushing forward in motion.
Features of a Curved Runner Treadmill
Self Powered 

 The treadmill belt is non-motorized, and a user is required to propel it using their feet. The belts are non-motorized, which makes them last longer and require minimal maintenance.
Curved Running Surface
The running surface is concave-shaped to allow users to propel the treadmill belt as they run in a natural style. Our Curved Runner Treadmill's running surface provides more grip because it has more pronounced contours.

Eco-Friendly
They are environmentally friendly since they are self-powered.
Self-Controlled Pace
Allows a user to control their pace, which enables interval and sport-specific training with more efficiency.
Functions of a Curved Runner Treadmill

Engaging more muscle groups
A curved treadmill requires the exerciser to propel the belt with their legs forcing them to use more muscles (glutes and hamstrings).
Imitates Natural Running
The treadmill without motor encourages you to run on the balls of your feet and at an ergonomically correct angle that engages more of your core and trunk.
Helps burn more calories
Running on a manual treadmill increases your heart rate and need for oxygen and helps you burn more calories compared to other treadmills.
More challenging workout
Using a non motorized treadmill poses a bigger challenge compared to a conventional treadmill and guarantees a more challenging workout.
NOTE: This is a "Made to Order" product with approx. 60-90 day lead time.
Specifications
LED console
Adjusting belt automatically
Adjusting the motor belt automatically
German branded running belt
Fan included
Speed: 1-20 km/h
Incline: 0-20%
Motor: more whist AC motor
House power: Continuous 3.0 HP
Peak: 7.0HP
Running belt: 580 (width) x 3460 (perimeter)mm
Installation size: 2370 x 930 x 1600mm
Package Size: 2310 x 1120 x 700mm
N.W 233 kg
G.W: 287 kg
People who bought this product, also bought