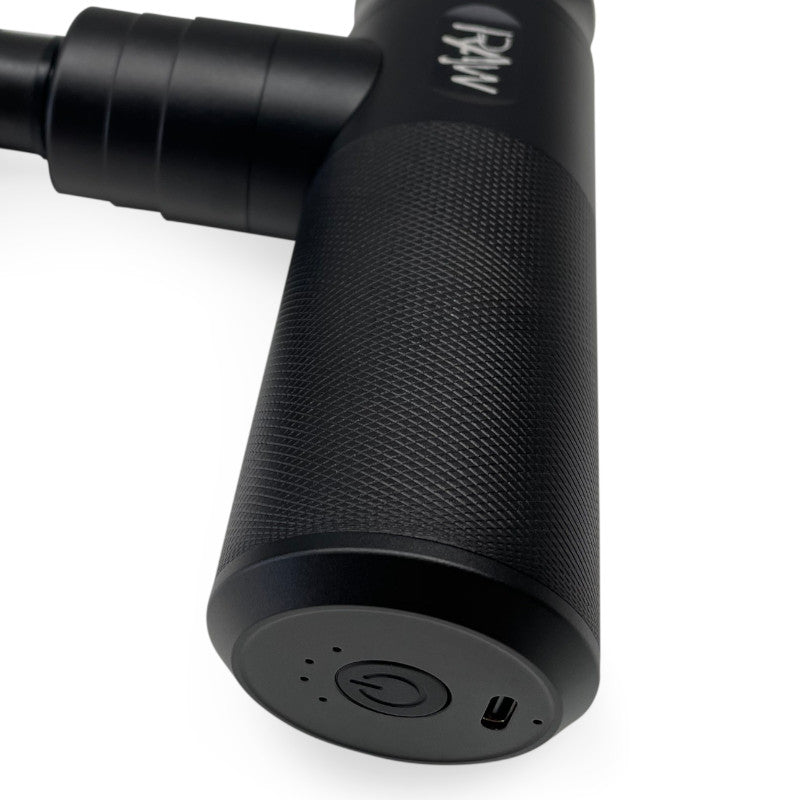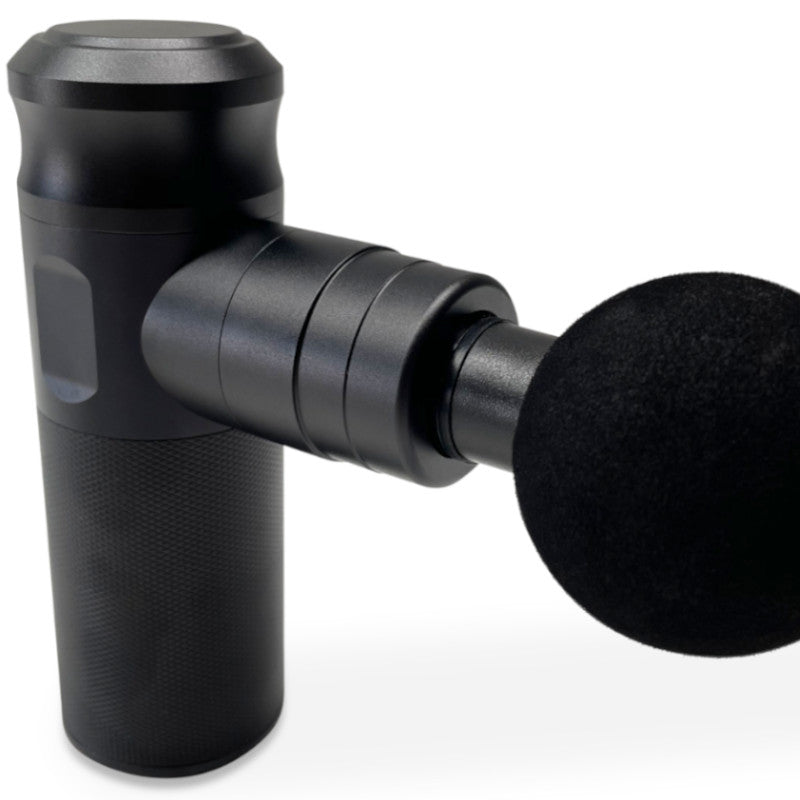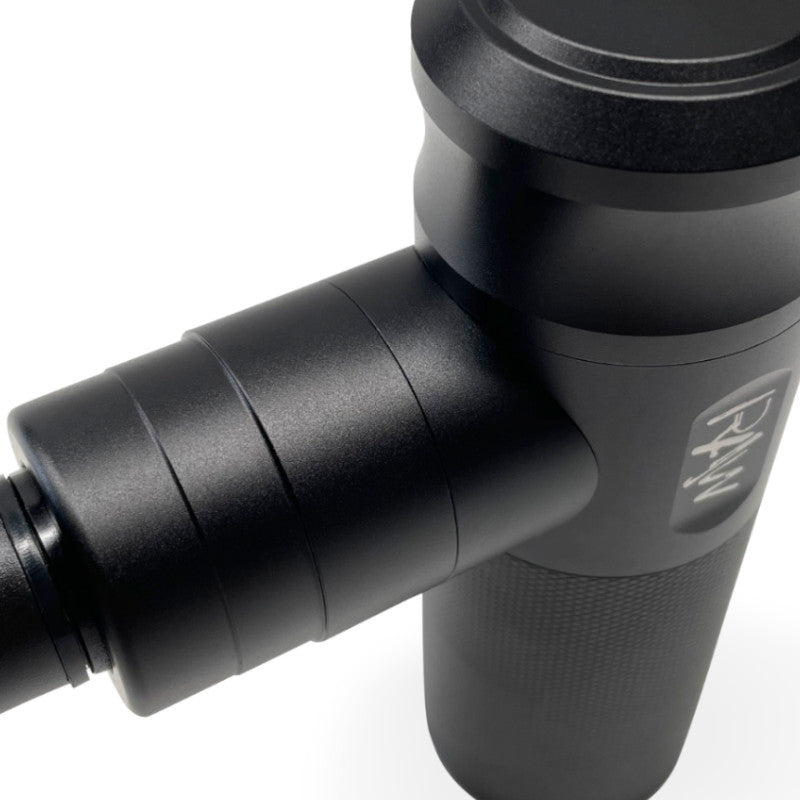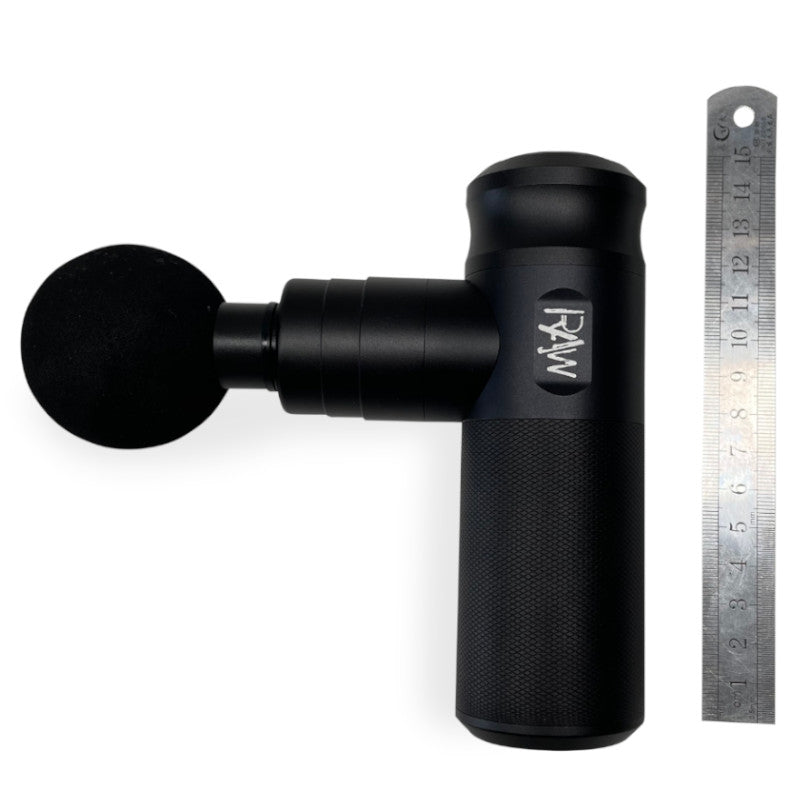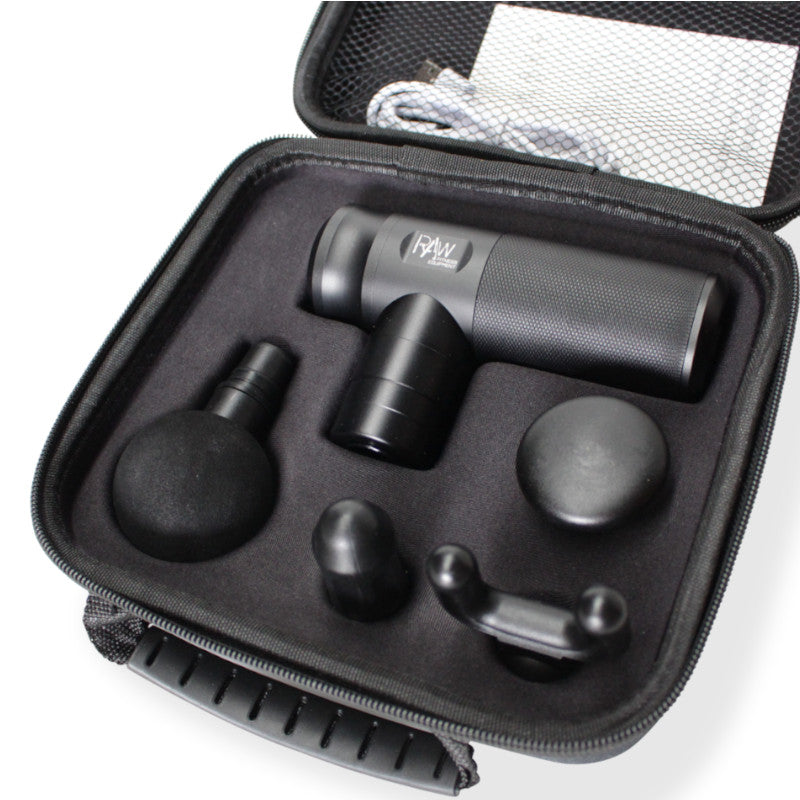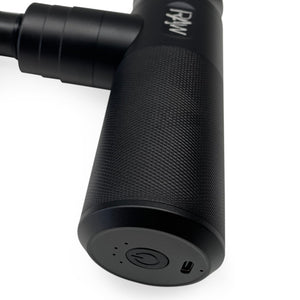 DESCRIPTION
Feeling sore? Feeling tight? Need to improve recovery? Don't worry we got you.
Lucky for you our dedicated team at RAW have created a state of the art newly branded aluminium grade Massage Gun Pro - Mini suited to all our clients needs and wants. Our premium massage gun offers a compact and easy to use service stimulating and revolutionising the way in which our trusted clients endeavour to recovery. Whether you live a fast-paced lifestyle or you are currently working from home our premium massage gun consists of a long-lasting battery and is powered to create an unbelievable sense of relief, being almost as powerful as a full-sized massage gun.
Our common goal at RAW is to encourage investing in yourself, with an all-round emphasis on always looking to improve your health. Our Massage Gun Pro - Mini will cater for all different types of remedial, deep tissue or normal massaging needs all jam-packed in a light easy to carry bag for wherever you need.
Specifications
Material - Aluminum Alloy
Battery - 18650,11.1V/2200mah,

Charging v

olt - 5V/2A
Charging time - 4-6 hrs
Charging Type-C
Running time - 3-7 hrs
Weight - 495g
Product size - 92 x 137 x 46mm
Speed - 1830/2430/2930/3470RPM
Massage heads - 4pcs
Noise < 50dB
Carry bag

*Note - Phone is not included in the purchase of a Massage Gun Pro - Mini.  The photo with a phone is only to show the comparative size of the Massage Gun Pro - Mini.
People who bought this product, also bought