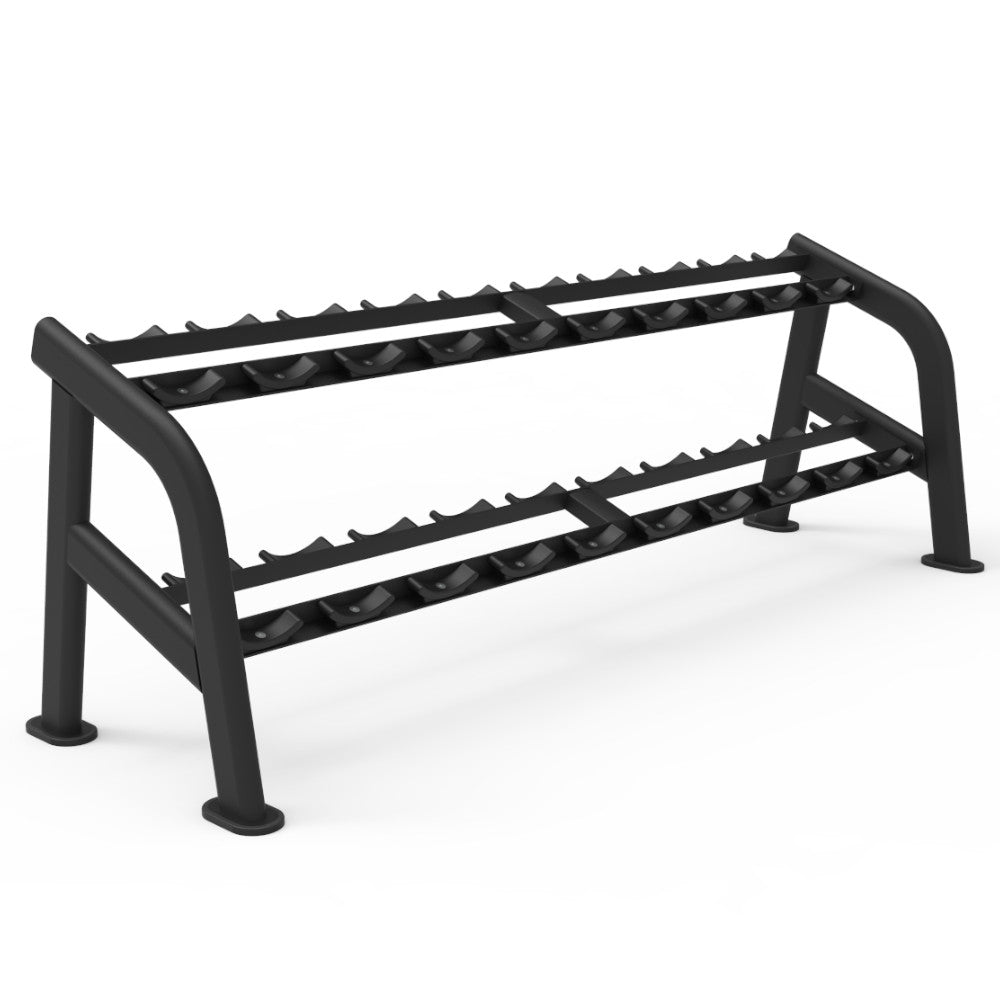 DESCRIPTION
Pegasus 2S - 10 Pair Dumbbell Rack
This Heavy Duty 2-Tier Commercial Dumbbell Rack is fit to hold 10 pairs of Dumbbells with MAX up to 50kgs. Designed to keep your workout space clean, organised and most importantly, safe.
Our attention to production quality is second to none. Our ergonomic designs and standards include using the best component parts while applying the most efficient assembly processes.
NOTE: This is a "Made to Order" product with approx. 60-90 day lead time. Customisation available upon request such as Steel Framing Colour & Upholstery Colour. Customisation requests will delay lead times.
Specifications
Dimensions: 1966*750*815mm
Net Weight: 60kg
Holds: 10 Pairs of Dumbbells
Commercial Grade
Warranty 

Structural Steel Framework: Lifetime.
Rotary Bearings, Weight Stacks, Pulleys, Guide Rods, Structural Moving Parts: 1 years.
Cable, Linear Bearings, Springs: 1 year.
Upholstery, Handgrips, All Other Items Not Listed: 6 Months.
People who bought this product, also bought