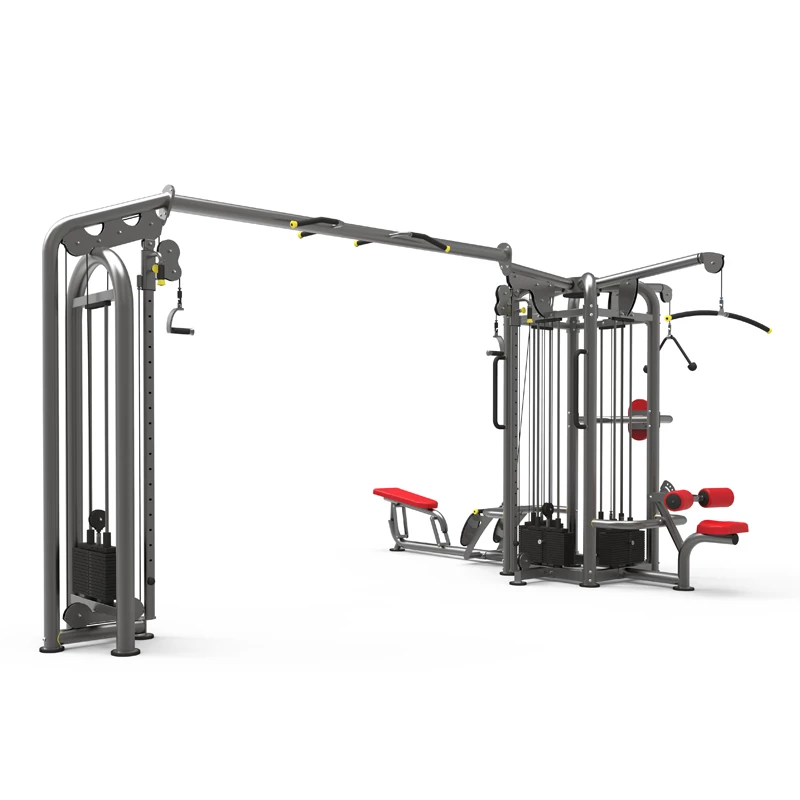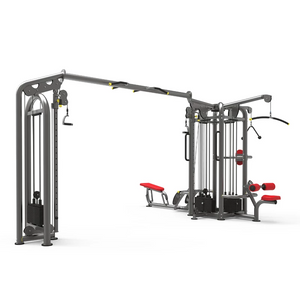 DESCRIPTION
Pegasus 4S - Six Station Multi Jungle Gym
The Six Station Multi Jungle Gym is designed for a single strength training unit that can allow multiple workout stations for different exercise purposes offering complete training for all your major muscle groups. It has six versatile exercise machines and three weight stacks. It is useful in offering a wide variety of movements for full-body training while allowing six users at a time.

Functions of the Six Station Multi Jungle Gym
Full-Body Training

The Six Station Multi Jungle Gym offers complete training for all your major muscle groups. It can be all you need in your strength training routine for building muscle endurance.
Versatile Exercise Movements
With cable machines and adjustable pulleys, our Multi Jungle Gym allows for countless exercise variations to suit your training needs.

Space Saving Design
Combining smooth-operating gym machines that would otherwise take up considerable space, the Multi Jungle Gym is a multi-user all-in-one solution in a compact frame.
Suitable for All Fitness Levels
Beginners, along with advanced users, can use our Multi Jungle Gym machine. The multiple weight stacks allow adjustable resistance to suit users with different body types and fitness goals.

Features of the Six Station Multi Jungle Gym
Our Six Station Multi Jungle Gym is a cost-effective solution for limited-space  Commercial, Apartment, Hotel, and School Gyms. It features all the necessary strength training stations, including: Pullup, Low Row, Adjustable Pulley, Lat Pulldown, Tricep Pushdown, and Cable Crossover machines.
This Multi Station can work your whole body when used efficiently, allowing a maximum of six users at one time. The Multi Station machine is built to last a lifetime, being durable enough to allow plenty of hardcore workouts on a daily basis. This is a low-maintenance piece of equipment that enables safe training for beginners and advanced users.
NOTE: This is a "Made to Order" product with approx. 60-90 day lead time. Customisation available upon request such as Steel Framing Colour & Upholstery Colour. Customisation requests will delay lead times.
Specifications
Dimensions: 5360 x 3530 x 2400mm
Weight Stacks: 390kg total
Net Weight: 800kg
Gross Weight: 920kg
Cable Load Capacity: 1400kg
High Density Foam Upholstery 'Furniture Grade' PU Leather
Custom Made High Quality Bearings
Commercial Grade
Warranty:
Body/Frame: 10 Years
Structural Moving Parts: 5 Years
Bearings, Bushings, Pulleys: 3 Years
Finish/Paint, Cables, Upholstery & Accessories: 1 Year

 

Applies to defects from manufacturer only.
People who bought this product, also bought