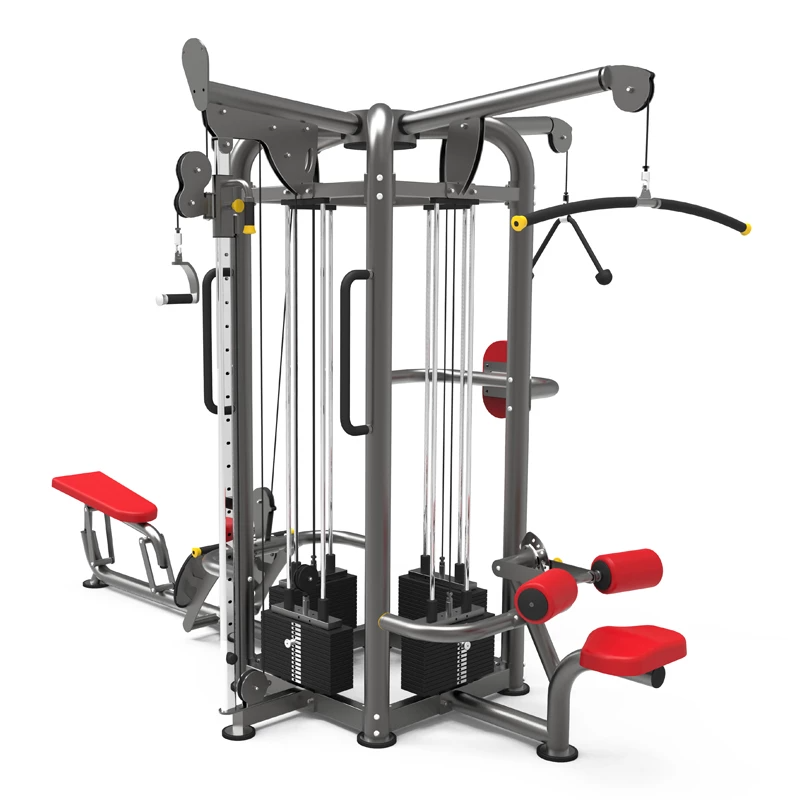 DESCRIPTION
Pegasus 4S - Four Station Single Pod Multi Gym
The Four Station Single Pod Multi Gym is a multi-faceted piece of equipment that can be customized with various add-ons, configurations and setups to provide users with nearly limitless workout variety. Allowing up to four exercisers at once, the Multi Four Station is perfect for group training. Cable motion employs user-defined paths of motion that allow for a nearly endless variety of strength training options that builds balance, stability, and power.
Our Four Station Single Pod Multi Gym is manufactured with high density foam upholstery "furniture grade" PU leather, custom made high quality bearings to withstand high intensity and long term use as well as including Japanese crafted cable systems which have a 1400kg cable load capacity. This Four Station Single Pod Multi Gym is built to last a lifetime.
NOTE: This is a "Made to Order" product with approx. 60-90 day lead time. Customisation available upon request such as Steel Framing Colour & Upholstery Colour. Customisation requests will delay lead times.
Specifications
Dimensions: 3550 x 2100 x 2400mm
Weight Stacks: 320kg total
Net Weight: 699kg
Gross Weight: 789kg
Cable Load Capacity: 1400kg 
High Density Foam Upholstery 'Furniture Grade' PU Leather
Custom Made High Quality Bearings
Commercial Grade
Warranty:
Body/Frame: 10 Years
Structural Moving Parts: 5 Years
Bearings, Bushings, Pulleys: 3 Years
Finish/Paint, Cables, Upholstery & Accessories: 1 Year

 

Applies to defects from manufacturer only.
People who bought this product, also bought