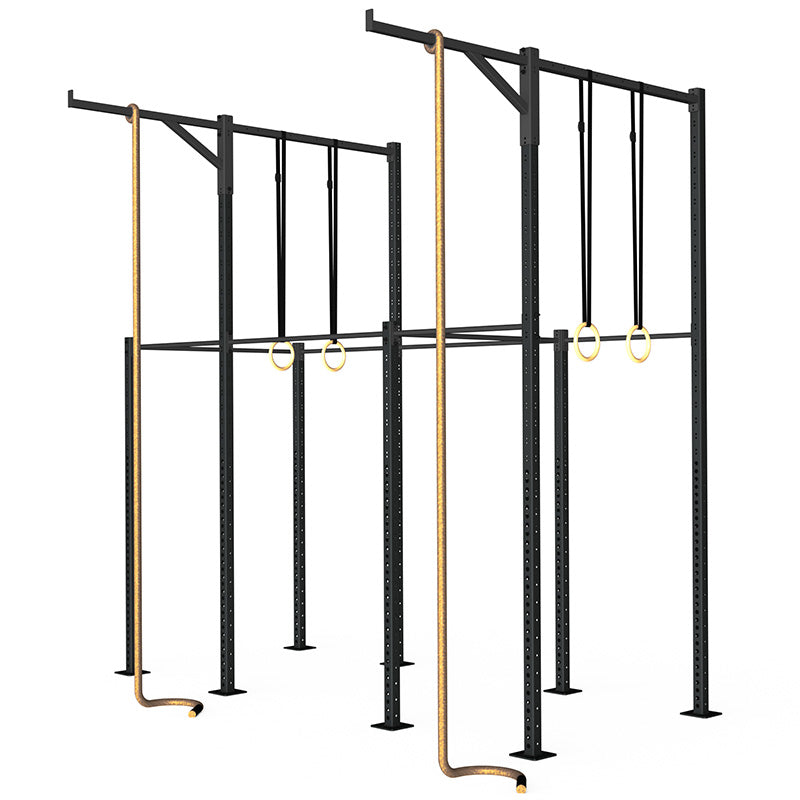 DESCRIPTION
Free-Standing Rig - Concept 09
Engineered and designed in Australia, RAW's range of Titan Rigs are our strongest yet coming jam-packed with more attachments and features than ever before. With the ability to customise any aspect you require (i.e. size, colours, setup) our rigs are 100% modular for a truly personal feel. Measuring 75mm x 75mm x 4mm, structural durability is ensured; so much so, we're proud to offer lifetime warranty.
Specifications
This concept consists of:
4 x 2510 Upright
4 x 3910 Upright
4 x 1570 Chin-up bar
4 x 1070 Chin-up bar
2 x 1570 Brace
2 x Trolling arm
All nuts and bolts
Dimensions: W4010 x D1720 x H2510/3910mm Approx
*Other equipment is not included
Each part of the Titan Rig can be changed to suit your budget and needs. Please contact us prior to your purchase.
People who bought this product, also bought