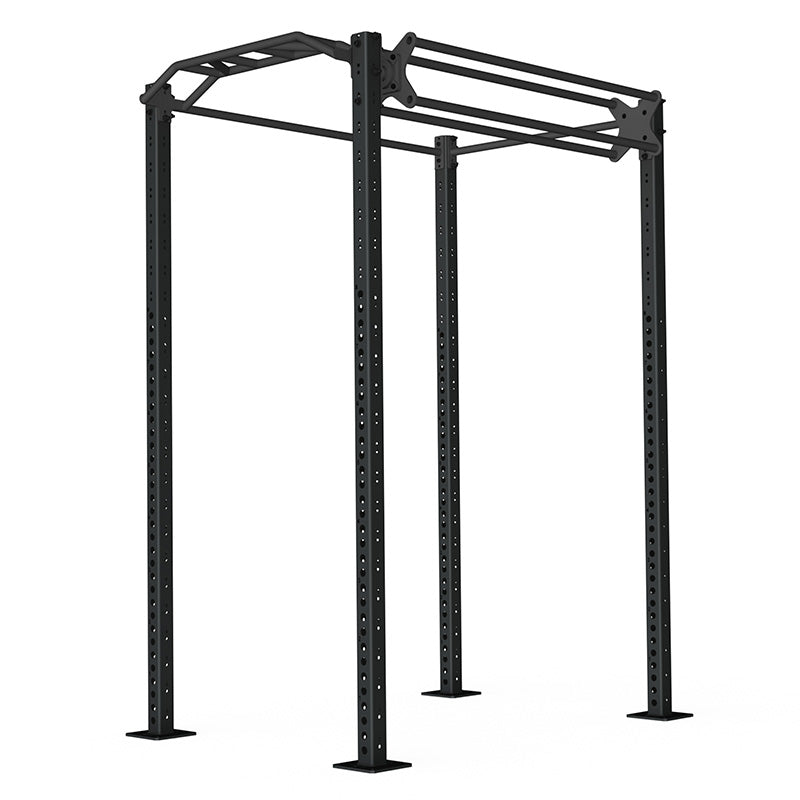 DESCRIPTION
Free-Standing Rig - Concept 02
Engineered and designed in Australia, RAW's range of Titan Rigs are our strongest yet coming jam-packed with more attachments and features than ever before. With the ability to customise any aspect you require (i.e. size, colours, setup) our rigs are 100% modular for a truly personal feel. Measuring 75mm x 75mm x 4mm, structural durability is ensured; so much so, we're proud to offer lifetime warranty.
Specifications
This concept consists of:
4 x 2510 Upright
1 x 1070 Chin-up bar
1 x 1570 Chin-up bar
1 x 1570 Infinite Monkey Bar
1 x 1070 Multi-grip chin-up Bar
All nuts and bolts
Dimensions: W1220 x D1720 x H2510mm Approx
*Other equipment is not included 
If you would like to further customise your rig, please contact us prior to purchase.
People who bought this product, also bought