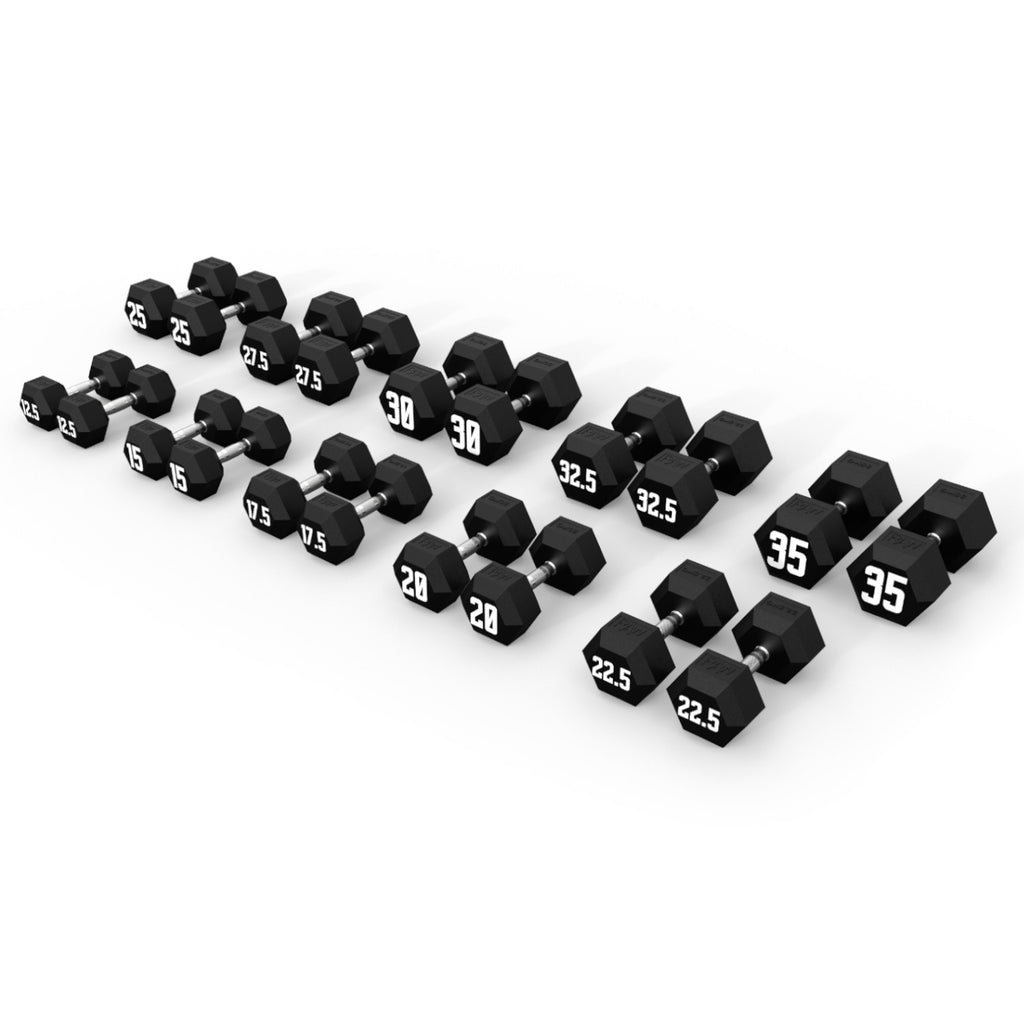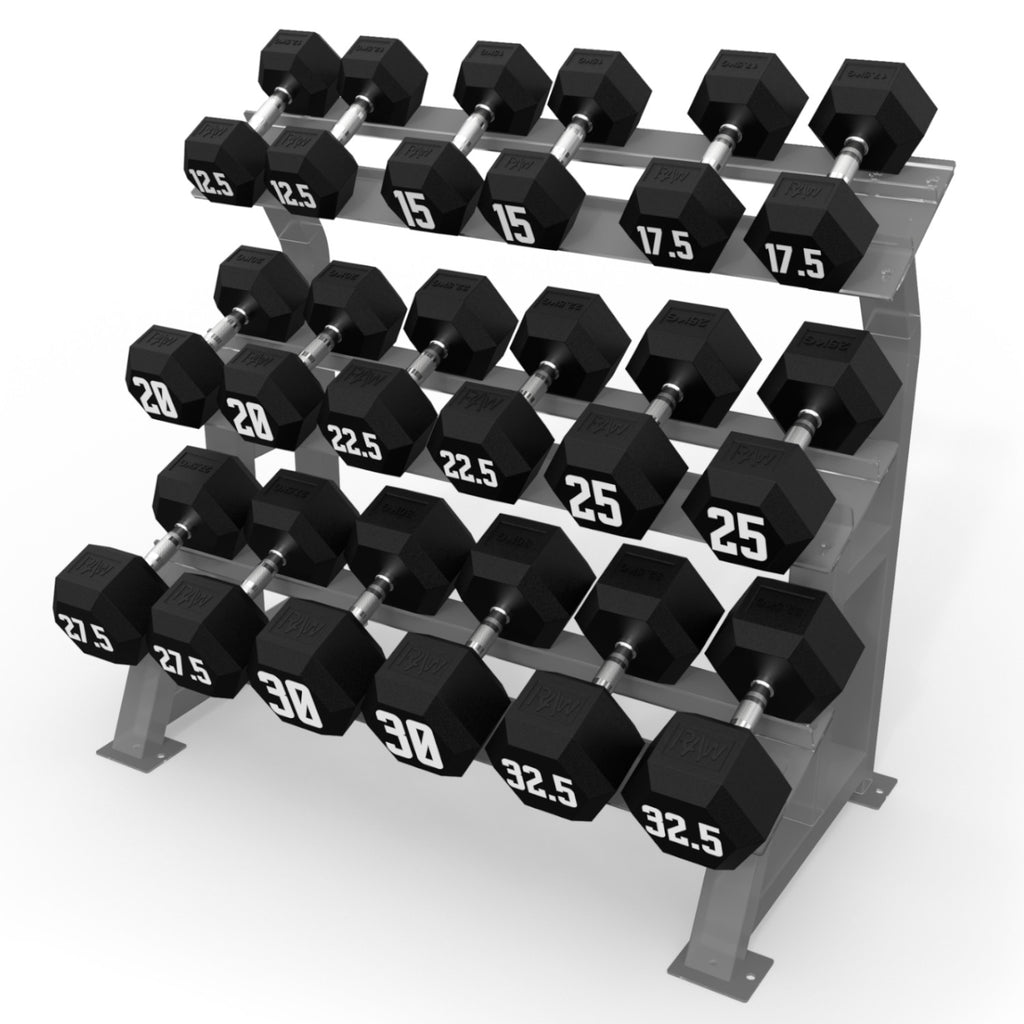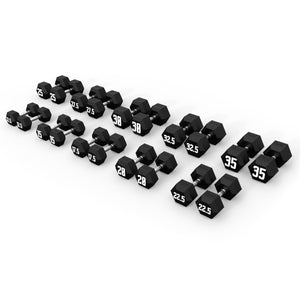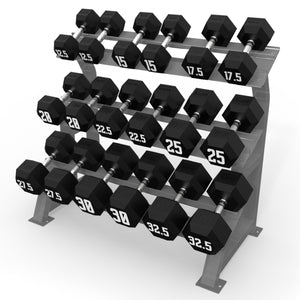 DESCRIPTION
RAW's Rubber Hex Dumbbells are a favourite amongst bodybuilding and fitness enthusiasts in both commercial and home gyms.
Built with rubber coated hex heads and hardened chrome handles, RAW guarantees  these are built to last and definitely won't roll away!

For years, RAW's Rubber Hex Dumbbells have been relied upon as a training staple and boast a remarkable industry-wide reputation due to their reliability, durability and quality. 
Specifications
Key Facts include: 
Sold in Pairs
Available in:

1 – 10kg (1KG increments)
12.5 – 35kg (2.5KG increments)
37.5 – 60kg (5KG increments)

Material: Rubber Coated Hex Heads & Hardened Chrome Handle
Knurling: Standard
Non-Toxic
Commercial Grade
Note: Dumbbell rack is not included.
People who bought this product, also bought