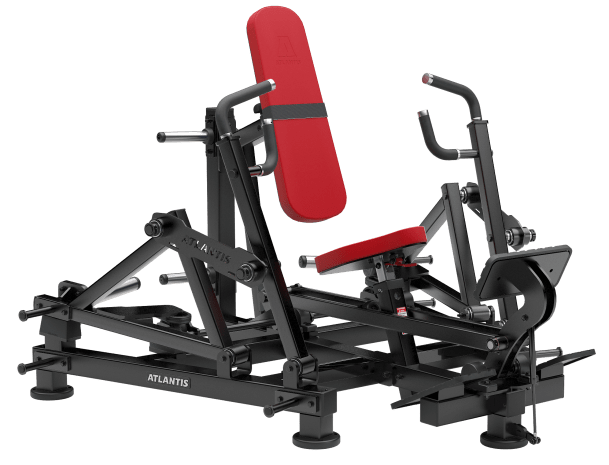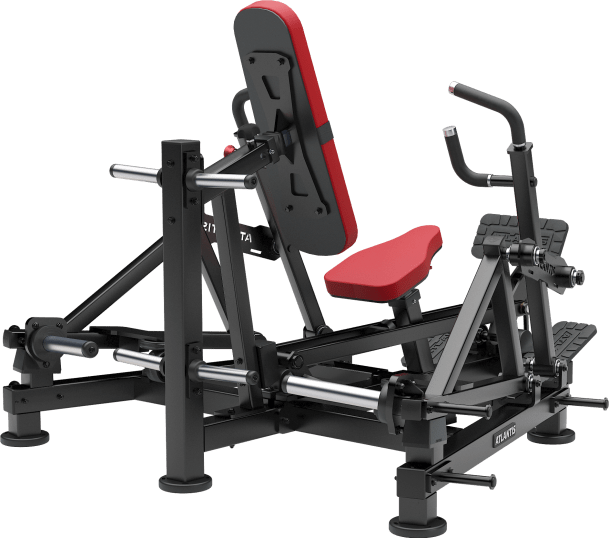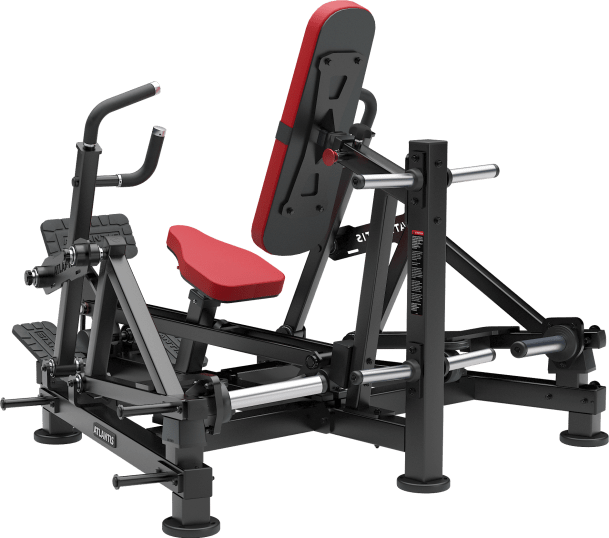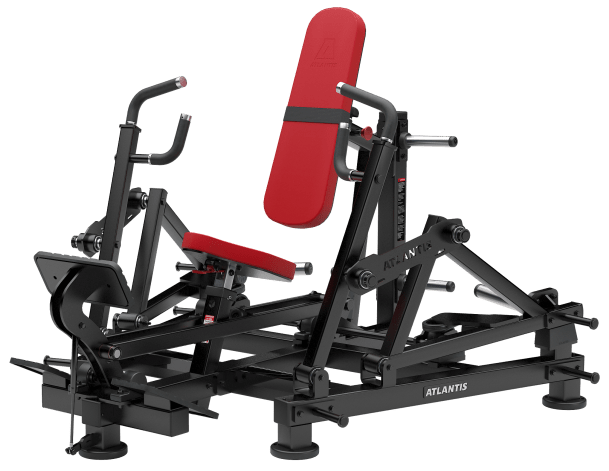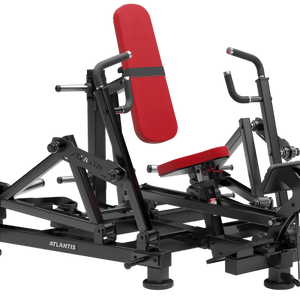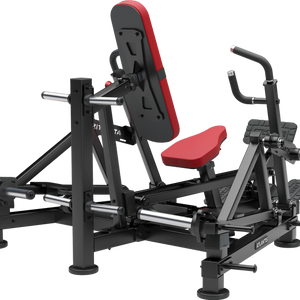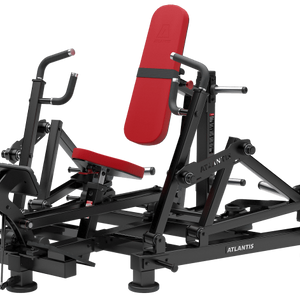 DESCRIPTION
ATLANTIS - Vertical Chest Press
Atlantis build the best-performing strength equipment worldwide. Just like any athlete or coach, we are determined to keep learning and growing stronger in order to improve. We are mindful of the incredible power that dwells within the human body and mind and are eager to know what it can accomplish. Atlantis Strength is made by and for those who are dedicated to shaping greatness.

Atlantis has one of the largest and most unique product lines in the industry that enable our clients to create the perfect combination of strength equipment. Predominantly welded frames, heavier gauges of steel, and higher resistance levels are still the building blocks for every Atlantis product. Even so, numerous fitness-inspired features and modifications have substantially changed the firm's product line in recent years.
Plate-loaded machines allow users to use move the weights from machine to machine, thus allowing gym owners to purchase weight plates separately. These machines are also designed to support heavy loads and are known for their sturdiness.
Vertical Chest Press Features
Converging motion optimizes pectoral contraction.
Independent lever arms facilitate muscle isolation.
Adjustable backrest for a greater range of motion.
Fabric belt on the backrest further facilitates adjustments.
Shock adjustable seat provides smoother height customization.
Two handle-grip options (pronated and neutral).
Spring-assisted pre-stretch pedal allows users to get into position easily.
Built-in band pegs and weight horns.
Rubber footplate provides additional stability.
NOTE: This is a "Made to Order" product with approx. 6 month production time. Customisation available upon request such as Steel Framing Colour & Upholstery Colour. All Machines will arrive ALL BLACK unless requested otherwise.
Specifications
Dimensions: L

183 

x W

198 

x H

132 cm
Net Weight:

211 kg
Adjustable: Yes
Commercial Grade
Warranty

10 Years: Structural Frame & Structural Moving Parts, Welds & Weight Stack Plates.
5 Years: Pulleys, Bearings, Bronze Bushings, Guide Rods.
1 Year: Plastic Bushings, Rubber Handgrips, Belts, Cables, Weight Stack Pins, Seat Hydraulics & any other Parts not specified within the Itemised Parts.
1 Year: Atlantis Accessory Bar / Handles.
180 Days: Upholstery.
90 Days: Accessory Bars / Handles.
People who bought this product, also bought