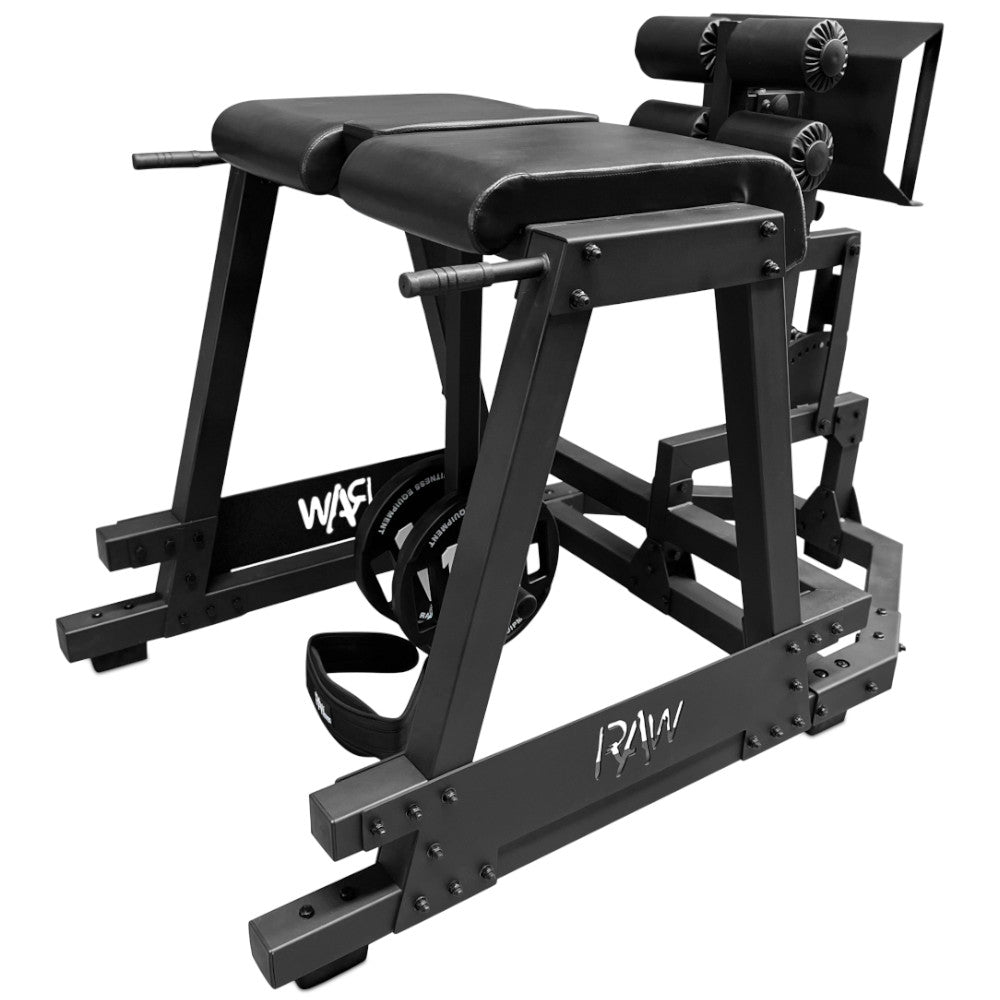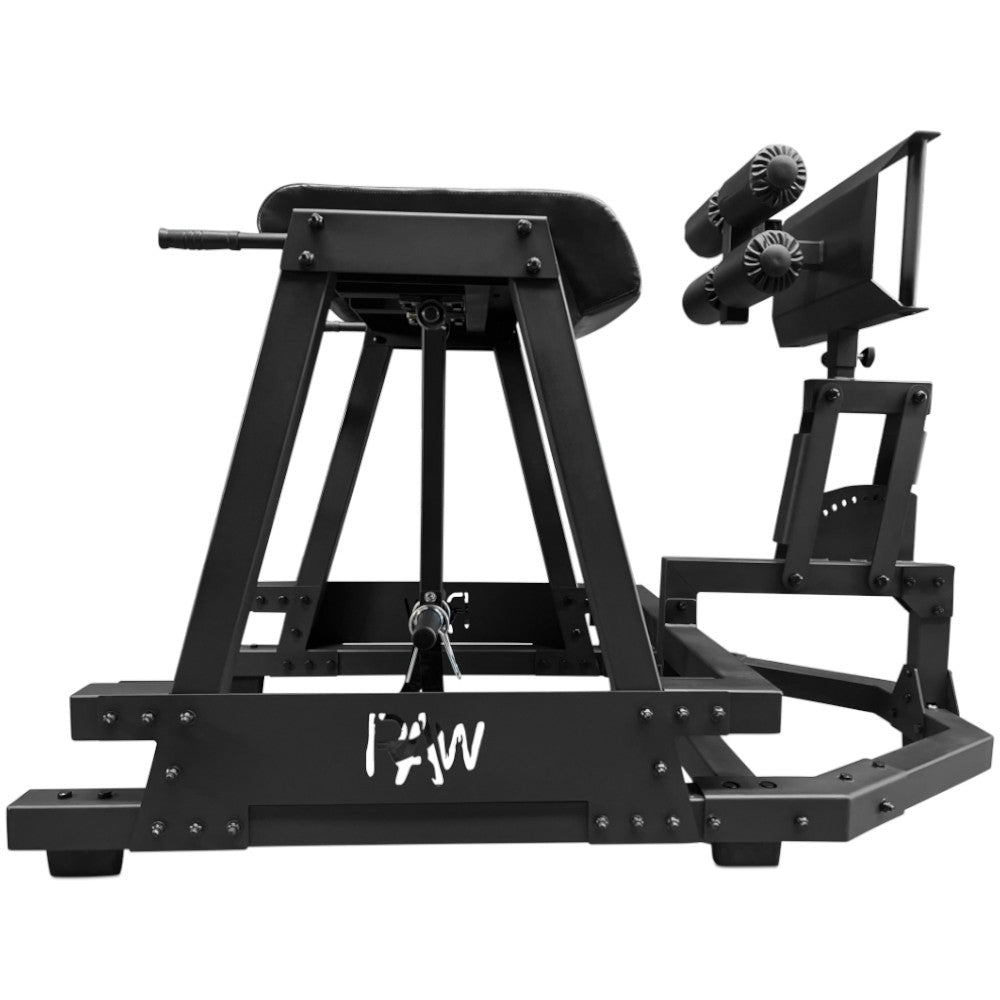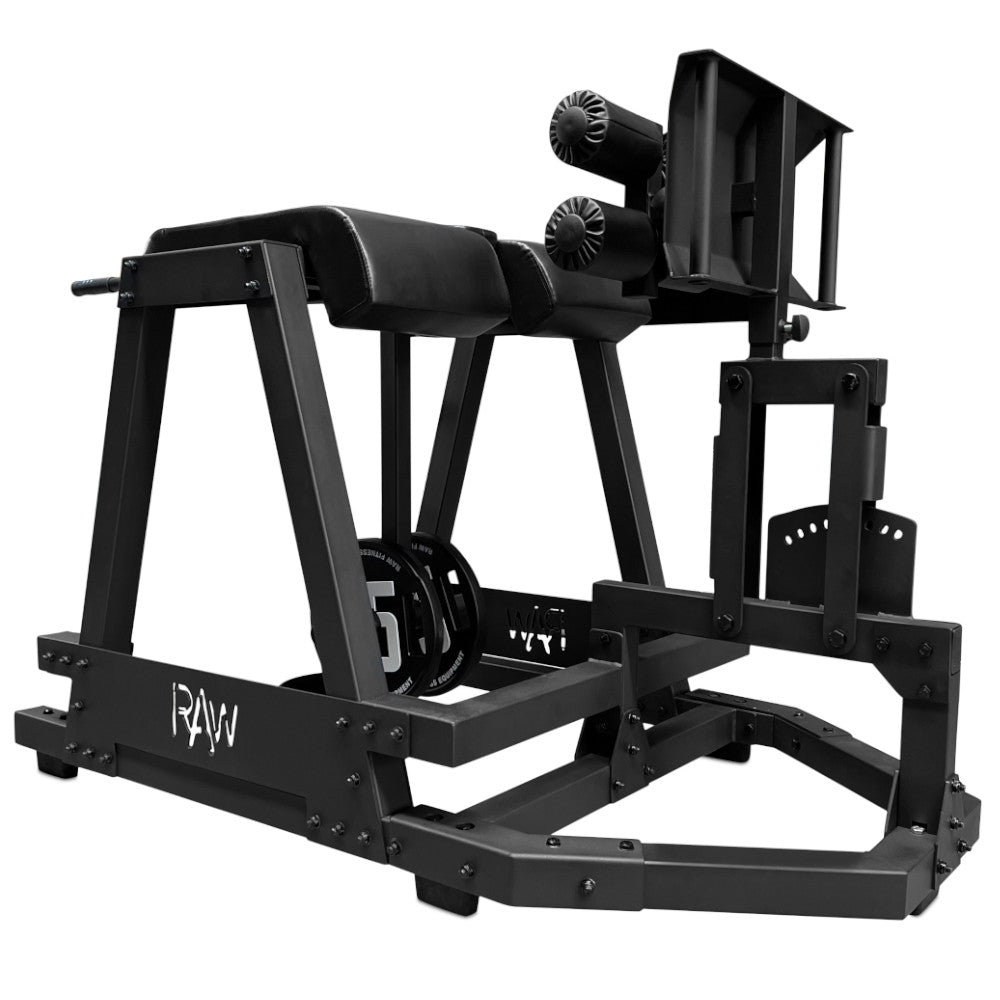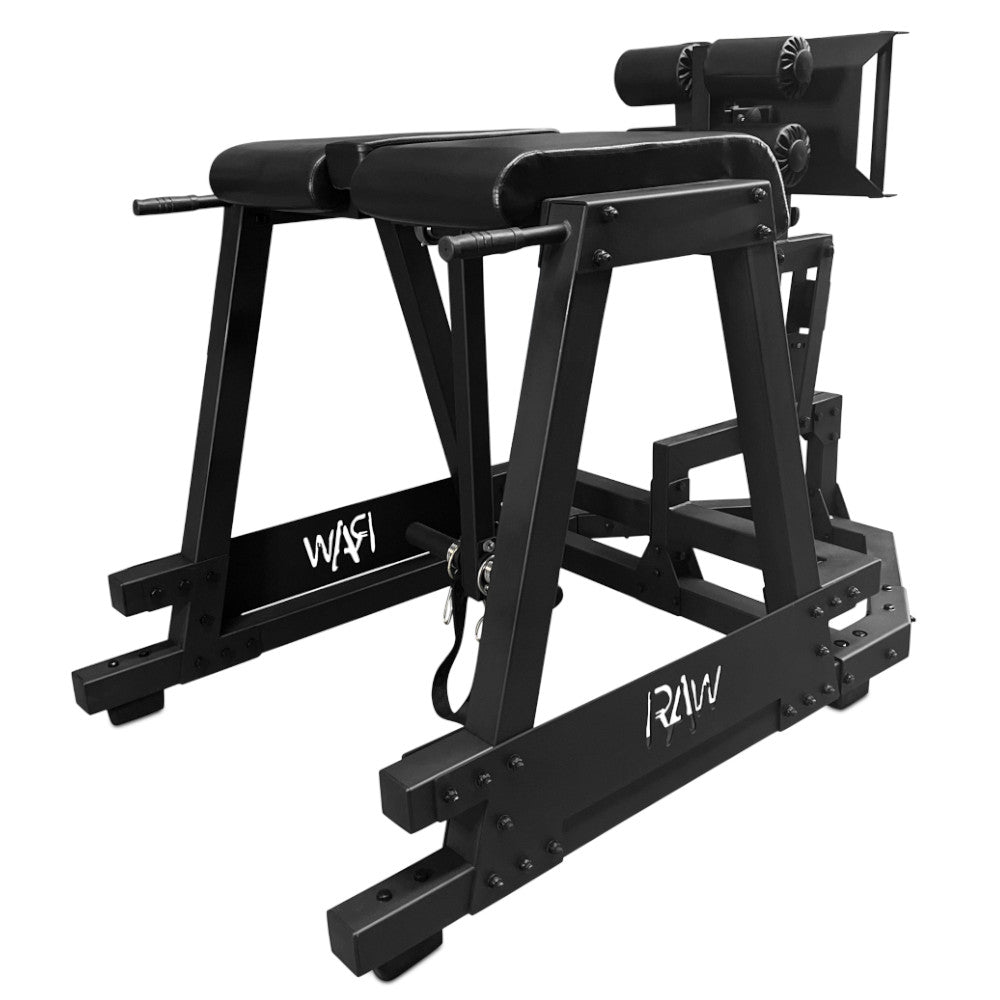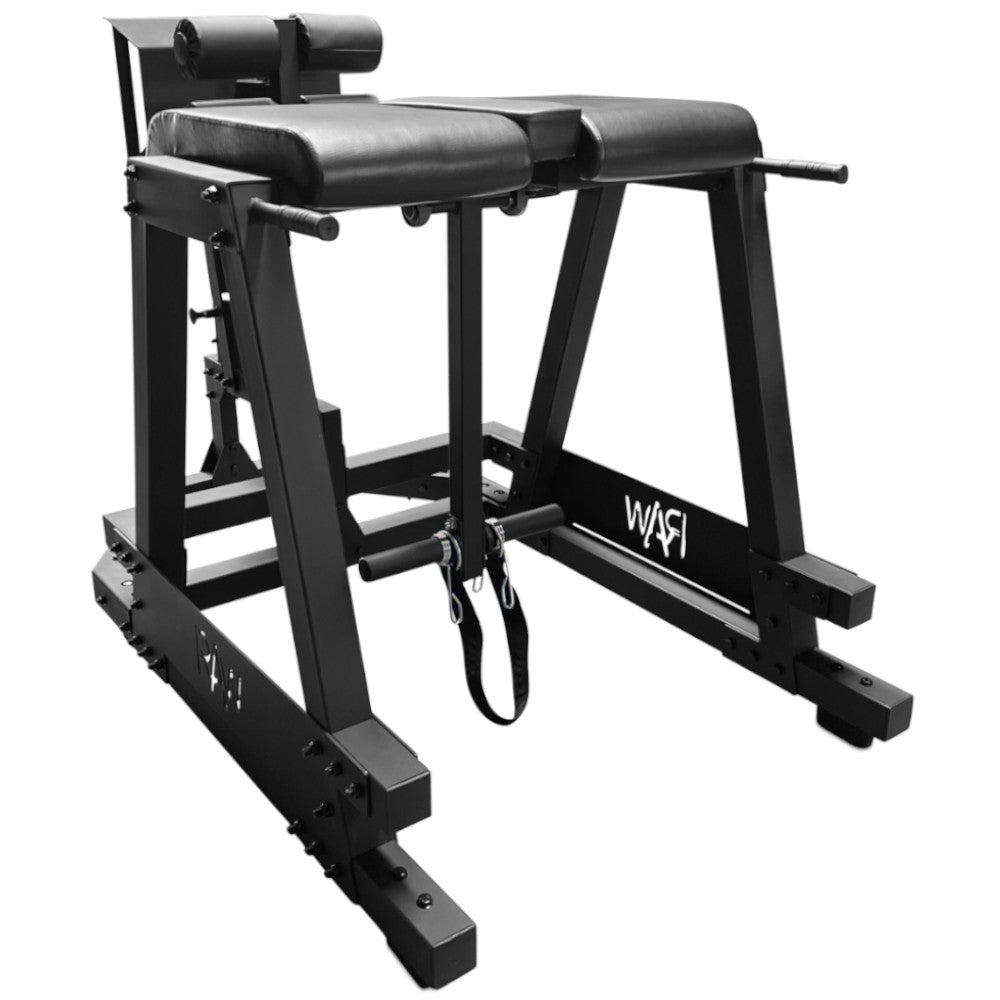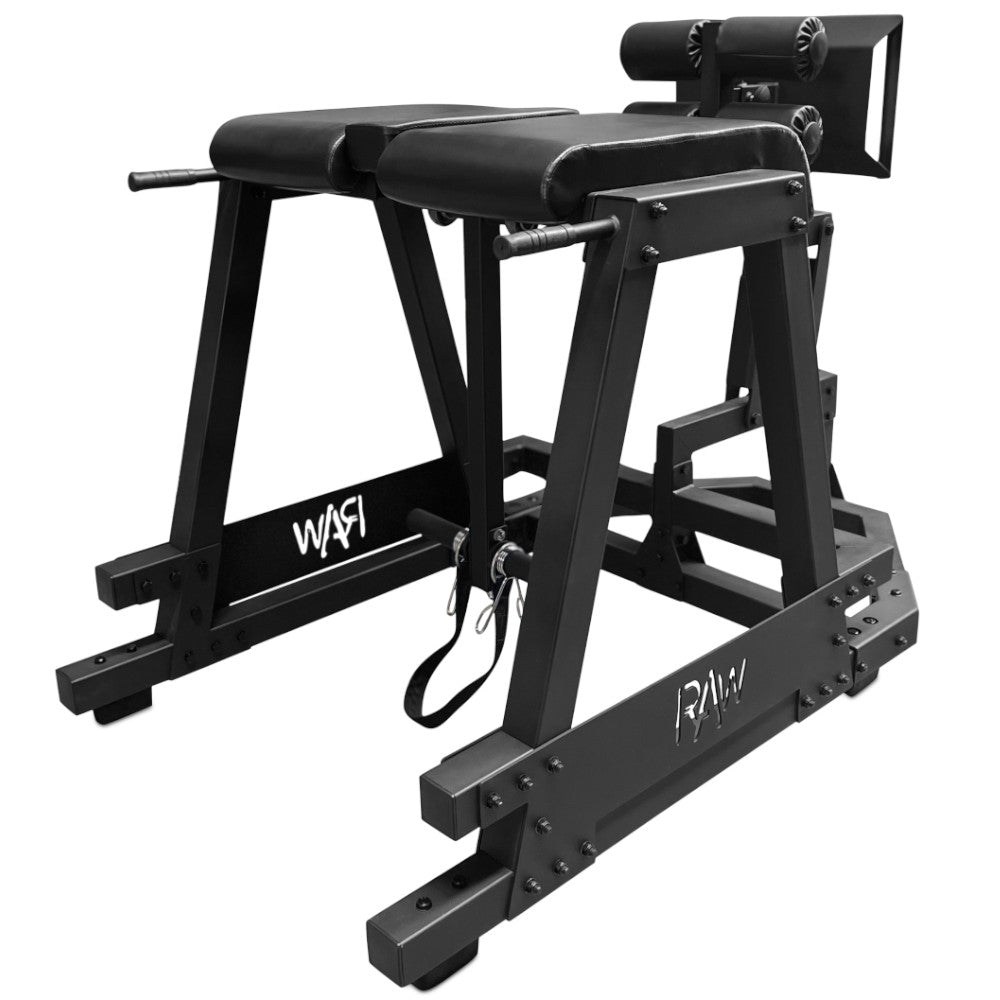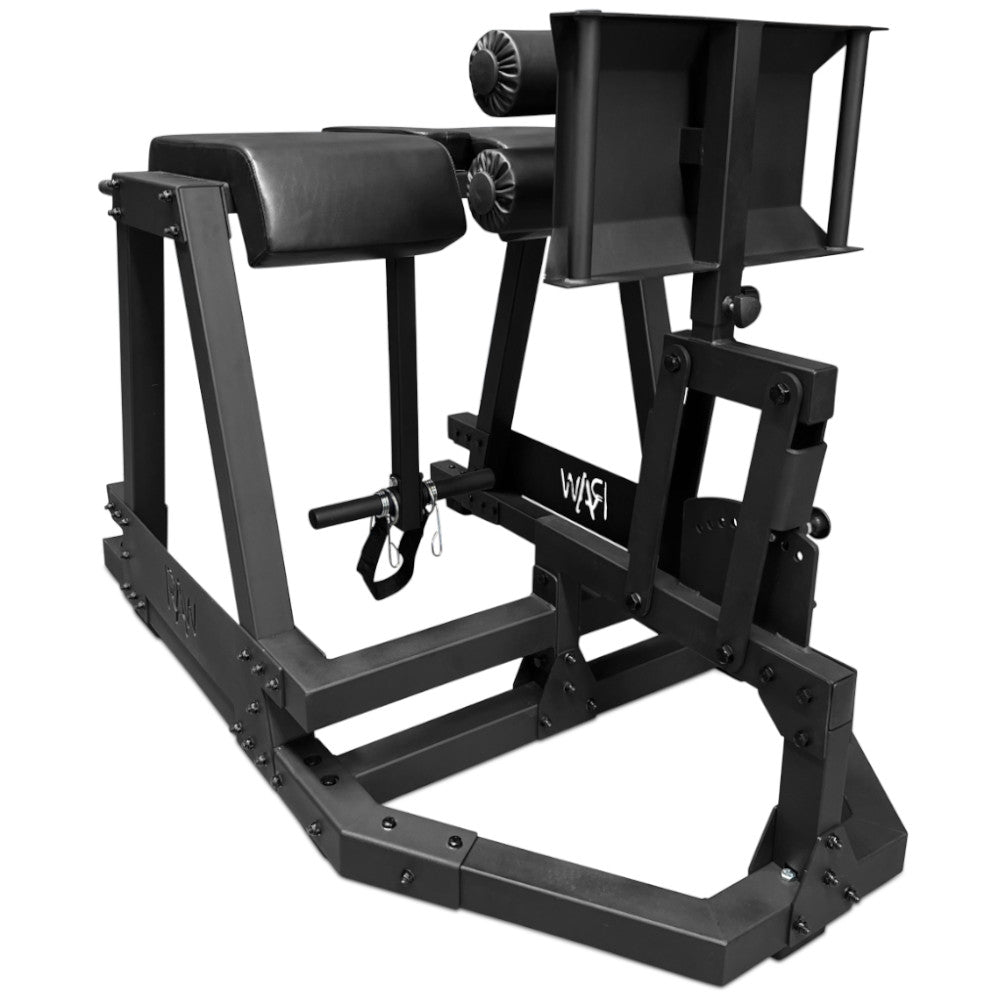 DESCRIPTION
GHD Reverse Hyper Combo
Our 2 in 1 GHD / Reverse Hyper combo joins two of the most efficient and effective machines in any commercial space together in one, saving floor space and boasting a heavy duty design built to last a lifetime!
The GHD / Reverse Hyper Combo enables athletes to perform reverse hyperextensions, rows, back and hip extensions, GHD sit-ups, and glute-ham raises with quick and easy adjustments for height and user comfort. From core strength development to midline stabilization, lower back rehab and spinal decompression this machine is space and cost efficient with a dual design adding multiple features in the one single machine.

There is a big stance on safety and comfortability with this design including high density foam pads with a removable middle foam pad insert to maximise freedom and comfort during exercise as well as rubber feet for stability and floor protection. A single strap is used for both legs when performing Reverse Hyperextension movements for additional safety and evenly balanced weight distribution.
Specifications
Dimensions: W1111mm x L1940mm x H1280mm
Net Weight: 225kg
Adjustable: Yes
Heavy Duty Steel
Plate Loaded
Full Commercial
People who bought this product, also bought